MDC901 Evaluation Kit
GaN Based High-End Step Down Converter Evaluation Kit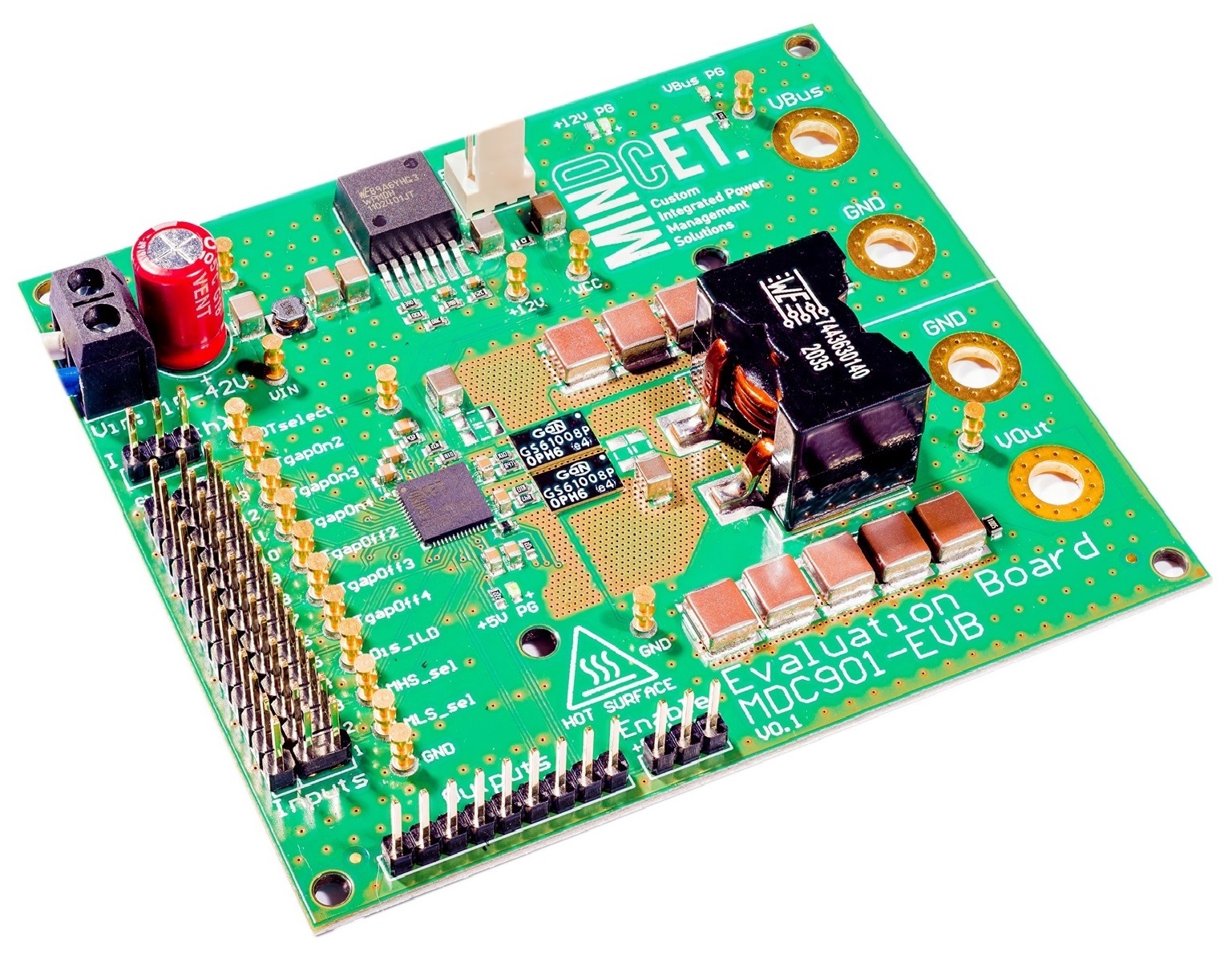 The MDC901-EVKHB evaluation kit gives power designers a head start for design-in of the MDC901 200V GaN gate driver. The evaluation board (EVB) utilizes GaN System's 100V enhancement mode HEMTs and Würth Elektronik components in a half-bridge configuration. The kit provides complete out-of-the-box testing capabilities for quick implementation. At a PCB size of 80x90mm², the evaluation board is compact and is accompanied with all required components to directly begin testing.
Key EVB Features
Tunable dead-time for optimal switching match

Default: automatic deadtime
Manual deadtime adjustment

Separate turn-on/off programmable feed-forward dead-time
Diagnostics functions (output pins)

Gate signal monitoring outputs
Undervoltage lockout for HS and LS

Thermal management

Heat sink & fan (supplied with EVK)
Die temperature monitoring
Board temperature measurement

On-board power module for fan supply & gate driver (internally regulated to 5V)

Fast design-in thanks to EVB layout examples
Evaluation Kit Contents
Fully assembled MDC901 EVB
Input and output bus power cables with clamped ring connectors
Heatsink with fan
Plexi protection board
Spacer studs
Robust storage container
This evaluation kit is available with support from the following partners:



Evaluation Board Layout


The evaluation board is designed to enable full MDC901 function testing with the EVB. Below is a breakdown of the main PCB functional blocks, illustrating the main features and external power supply connections. For in-depth usage of the EVB, refer to the Technical Manual (under Technical Documentation below), which includes a handling guide, PCB schematics, example board performance and more.
Get in touch for access to the PCB database. For product questions and technical assistance, please contact support@mindcet.com.
Evaluation Board Functional Blocks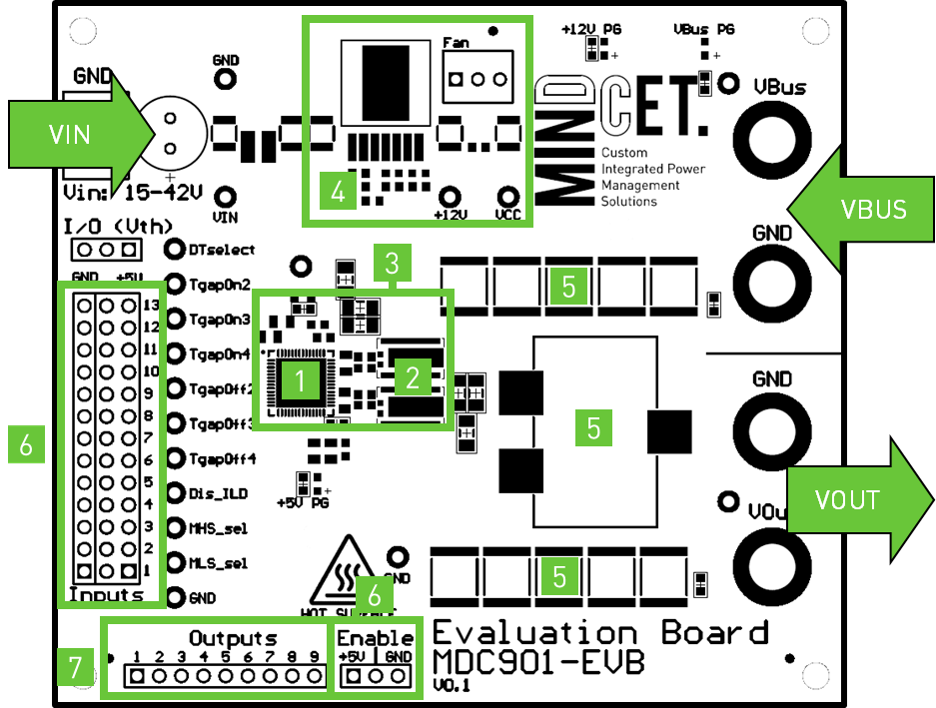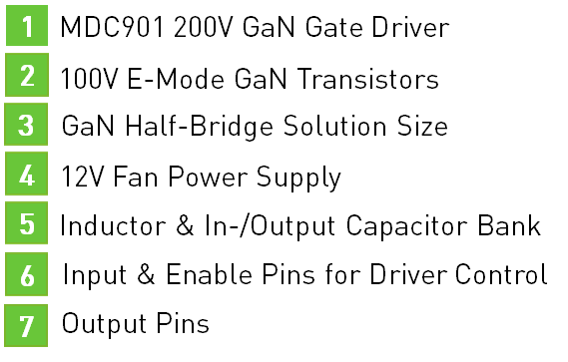 Subscribe here to receive this file via e-mail
In order to receive/download this file, you need to leave us your e-mailaddress. Afterwards we will send you an e-mail with a downloadlink.
Product
Description
Package
Status
Order
Description:
150V Half-bridge open-loop evaluation kit utilizing the MDC901 and 150V Innoscience HEMTs

Description:
100V Half-bridge open-loop evaluation board utilizing the MDC901 and 100V GaN Systems HEMTs
Description:
Engineering sample of the MDC901 GaN gate driver
Description:
High performance, 200 V GaN gate driver in QFN package
Available soon
After placing your order, you will receive an e-mail for confirmation.