ASIC Production
Client-focused, tested & produced in Belgium
Since 2019, test development and final production testing are conducted in-house in our new cleanroom facilities. The closed-loop interaction between our test engineers and IC designers enables short response times, an essential aspect towards a stable production flow.

MinDCet is your single point of contact, managing the entire IC process: foundry access, prototyping, characterization, packaging, test development, and the final production and testing. Our network of partners ensures a stable production flow.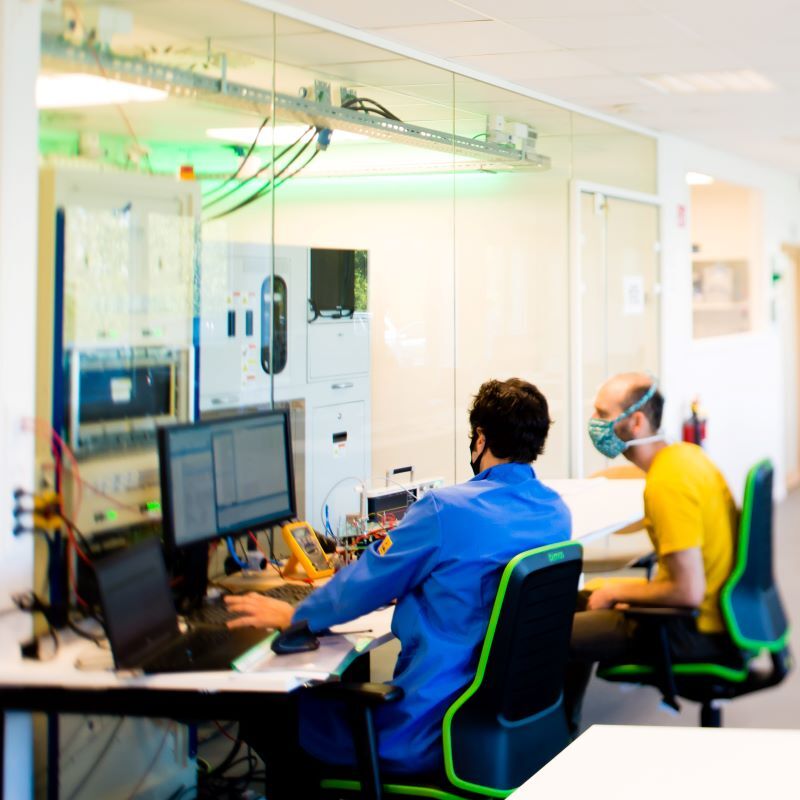 Test Development
From the very beginning in the ASIC design cycle, the characterization and test capability of the ASIC is taken into account. The design team will write up the test specification, that is translated into a test implementation plan by our testing team.
The implementation plan is finally transferred into a hardware implementation of a mother board, that will either interface with our LabCommander software or to our ETS-88 production test system. The test software is either developed in the LabCommander environment, or in the Eagle test development platform.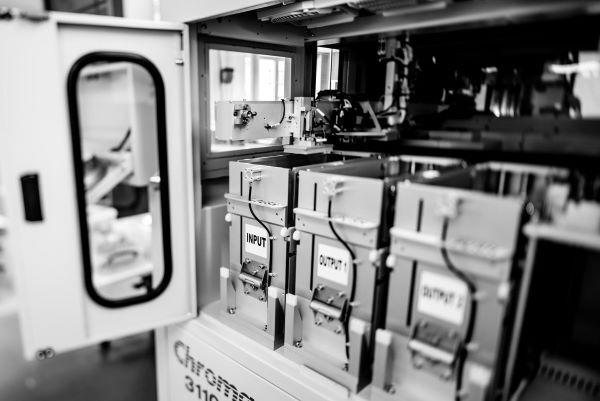 Final Production Testing
Our clients are targeting niche markets, that either require low ASIC volumes, high-voltage capability or have a gradual production ramp-up.
We support our clients with the same service level they receive when we design their products. This is enabled by our ETS-88 production tester, and Chroma 3310 multi-temperature testing handler, which is operated on-site at MinDCet, supported by our local experienced Test Design Team.
Production flow
MinDCet has a stable production flow installed to enable cost-effective and fast time-to-market ASIC design to final tested ASIC delivery.