Standard IC Products
Cutting edge, off-the-shelf power solutions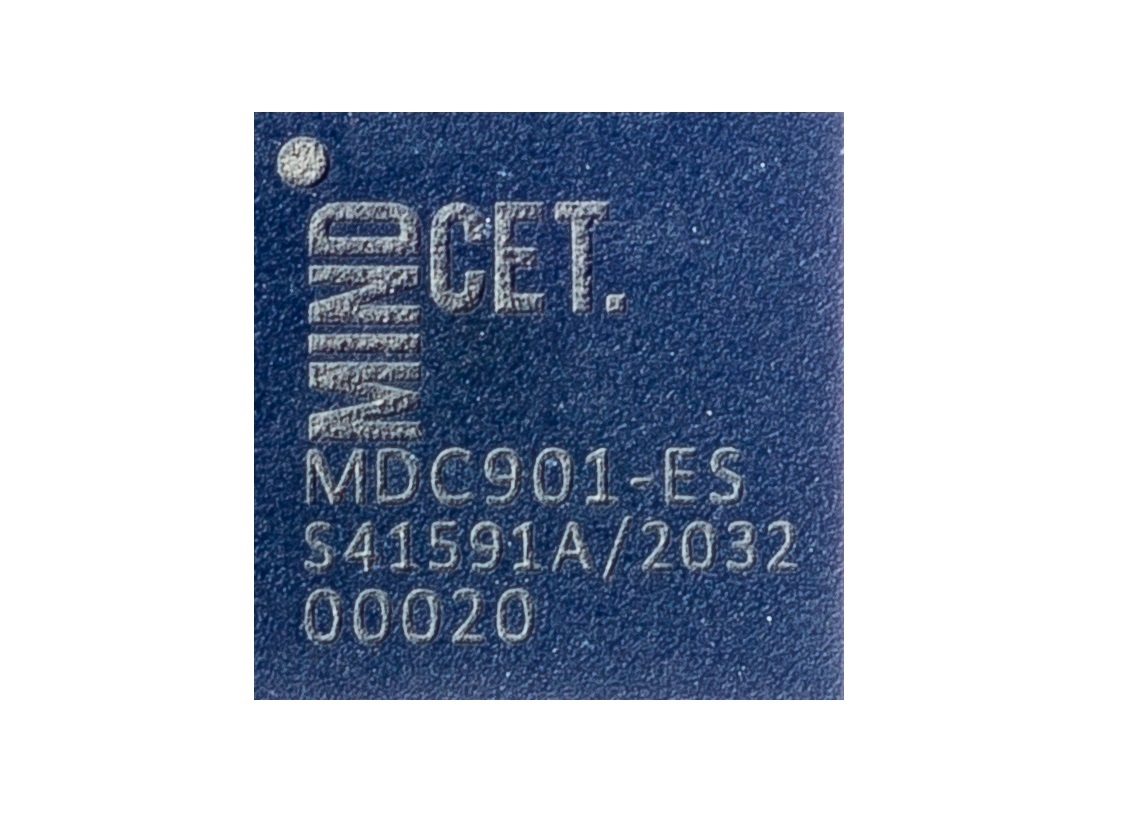 MDC901 High Performance, 200 V Gate Driver IC
The MDC901 is a non-isolated high-side and low-side gate driver with floating regulators and integrated level shifting, specifically developed to reliably drive enhanced mode GaN devices.
MDC901 evaluation kits enables easy design-in and validation of the MDC901.
Key Features
Unprecedented gate drive strength up to 9A
Separate pull-up and pull-down outputs for gate drive tuning
Programmable true floating regulators (5 or 6V), protecting the sensitive GaN gate against overcharging.

Integrated charge pump for 100% duty cycle applications
High efficiency integrated bootstrap diodes

Automatic closed-loop and programmable dead-time
Integrated 5V regulator enables single supply voltage operation
200V operation, supporting negative source-voltage transients down to -4V
Benefits
Slew rate capability in excess of 100V/ns
Fast design-in thanks to EVB layout examples

Diagnostics:

Gate signal monitoring outputs
Die temperature monitoring
Undervoltage lockout outputs for HS and LS

Highly compacted solution compared to other solution with the same functionality
Separate turn-on/off programmable feed-forward dead-time
All-in one solution : integrated 5V linear regulators for I/O
Propagation delay : 30ns, with 1ns delay matching between HS and LS
Tunable dead-time for optimal switching match
Applications
Highly-efficient server PoL converters
High voltage pulsers for MEMS (ultrasound transducers, MEMS switches)
DC-DC converters
AC-DC converters
Class-D audio amplifiers
Use Cases
Data & server centers
High quality speaker systems
High precision motor drives
MDC901 Evaluation Kit
We have developed a high-quality evaluation board to give all power designers a head start for designing-in the MDC901 GaN gate driver. The MDC901-EVBHB is a step-down converter board in a half-bridge configuration for out-of-the-box device characterization and testing.
Take a look at the MDC901 & Evaluation Kit Overview for evaluation kit information.
Subscribe here to receive this file via e-mail
In order to receive/download this file, you need to leave us your e-mailaddress. Afterwards we will send you an e-mail with a downloadlink.
Product
Description
Package
Status
Order
Description:
150V Half-bridge open-loop evaluation kit utilizing the MDC901 and 150V Nexperia HEMTs
Description:
150V Half-bridge open-loop evaluation kit utilizing the MDC901 and 150V Innoscience HEMTs

Description:
100V Half-bridge open-loop evaluation board utilizing the MDC901 and 100V GaN Systems HEMTs
Description:
Engineering sample of the MDC901 GaN gate driver
Description:
High performance, 200 V GaN gate driver in QFN package
Available soon
After placing your order, you will receive an e-mail for confirmation.