MADMIX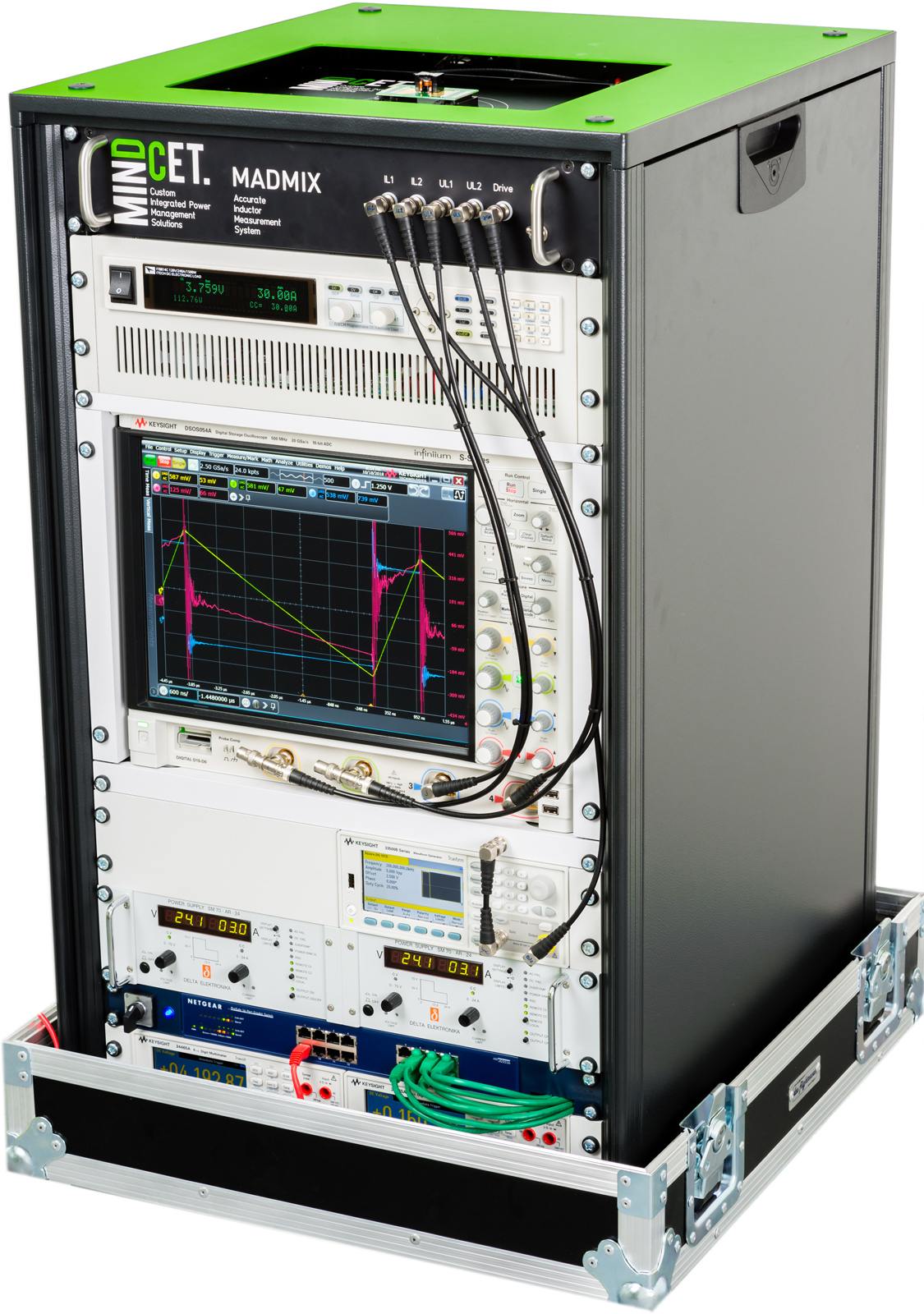 Power Inductor Measurement
The MADMIX inductor measurement system is the standard for measuring power inductors AC-losses under real-life, large-signal triangular flux excitation conditions.

Key Features
Hard-switched voltage, triangular current excitation
Variable frequency (10kHz-10MHz), voltage (0.5-70V), DC-bias (0-48A), duty-cycle (5-95%) and temperature (-45- +225°C)
AC-loss, core/winding-loss measurement
Self-heating measurement
Coupled-inductor measurement
Benefits
Understanding losses in power inductors
Safe-operating area determination under real-life operation
SPICE Model extraction
Non-linear effects investigation such as saturation
Applications
Development of inductors
Research magnetic materials
Characterization of inductors
Characterization of magnetic materials (for inductors, BLDC motors…)
SPICE model generation for SMPS design
Inductor comparison and benchmarking
Use Case
Inductor manufacturers
Research institutes
Power-supply design houses
Ferrite / magnetic material manufacturers
BLDC motor manufacturers (EV, power tools)
Subscribe here to receive this file via e-mail
In order to receive/download this file, you need to leave us your e-mailaddress. Afterwards we will send you an e-mail with a downloadlink.